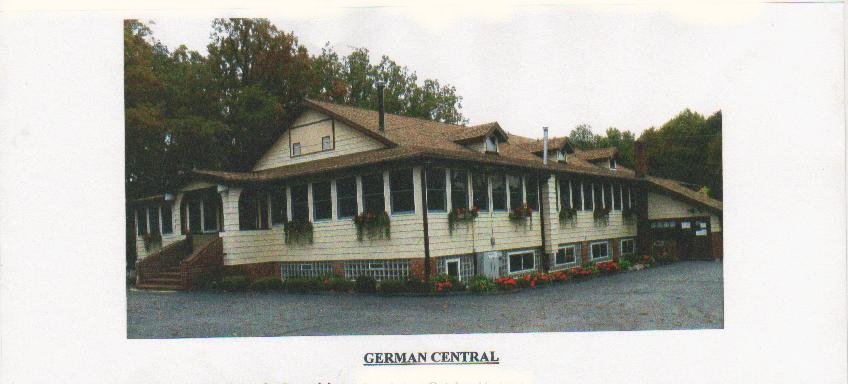 German Central (Die Deutsche Zentrale) was founded on October 16, 1924. (more photos here and here)
German immigrants purchased thirty acres of wooded land on York Road in Parma. Itb.
became a central meeting place not only for Germans, but for many other ethnic groups.
German Central is a German Club open to the public. It is maintained by club members who, generously, volunteer their time and efforts to maintain the building and the premises.
The German Central is offered as rental for special occasions. The main building, the Vienna Café and the new pavilion can be rented for weddings, showers, family reunions, company picnics and other activities.
The German Central has many social clubs. The clubs are The German Central Dancers, The Soccer Club, Ladies Guild, and the Parma Chess Club.
German Central sponsors open-to-the-public dances two or thee times a month. Fish Fries are held during lent and in the fall. A social evening is held every Wednesday. Those interested can play cards, table tennis, table fussball, etc. All functions are open to the public.
Those interested in becoming members of German Central ($10 annual donation fee) may send their check to:
German Central Foundation, P.O. Box 30280, Middleburg Heights, Ohio 44130
For rental and other information, please call: 440-843-8373. All are welcome. Hope to see you soon!